Secure Wifi
What is the solution that provides a secure wireless connection (Secure Wifi)?
Unlike conventional wireless network solutions that only provide wireless connection to users' devices, wireless network security solutions extend the ability to filter malicious content or manage content accessed by users. devices that connect wirelessly.
The solution provides a secure wireless connection that supports 2 types of deployment models to help businesses flexibly integrate and expand their network, 2 types of models are as follows:
Using next-generation firewalls manage devices that provide wireless connectivity and control content access based on firewall security features (virus filtering, web filtering, application filtering, attack filtering, etc.). scanning, …).
Using Cloud to administer wireless devices, controlling content access will be performed on the wireless device itself, supporting security for the wireless network. businesses in branches that do not have a firewall.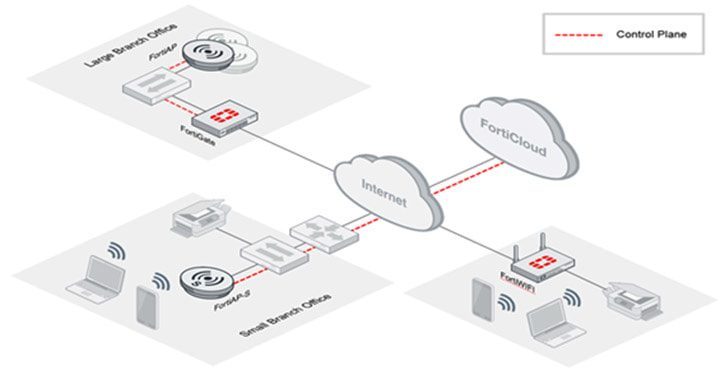 The Importance of the Solution provides secure wireless connectivity:
Wireless network (WiFi) is an integral part of the corporate network because of its ability to provide flexible connection and convenience in use. Along with convenience and flexibility, the wireless network always finds hidden security risks, and the ability to control content access of users' devices after joining the wireless system. This is also the point of least emphasis for many wireless solution providers.
Moreover, for small businesses, the investment in a management system for devices providing wireless connections is always a difficult problem because the initial investment costs are large in parallel with the problem of expanding wireless networks after.
The solution that provides secure wireless connection is the perfect answer to solve the problems faced by businesses as above,
Some of the main features of the Solution provide a secure wireless connection:
Flexible deployment: New generation firewall or Cloud can be used for centralized management of wireless devices.
Content Access Control: Control dual access or corporate policy-based content from wireless devices.
High Access Performance: Supports many new technologies to improve wireless network access such as: 802.11 ac, MIMO, channel bonding, MU-MIMO. Support solving problems about wireless networks such as roaming, QoS.
Integration: Integration with network access management and sd-wan solutions creates a complete picture providing high-speed network access and tight control of connection and access terminals access to corporate networks.