McAfee Application Control Desktop
Reduces risk from unauthorized applications to control endpoints, servers and fixed devices.
Persistent threats (APT) through remote attack or social engineering make it even more difficult to protect your business.
Application Control
McAfee® helps you get past cybercrime and keeps your business safe and efficient. Using dynamic trust modeling and innovative security features such as local and global reputation intelligence, real-time behavioral analysis, and endpoint auto-immunity, this McAfee solution is instantaneous Prevent APTs without managing labor-intensive lists or signature updates. If you are zero-day threats intolerant, take a closer look at McAfee Application Control.
The importance and concept of McAfee's Application Control solution
Intentional attacks (APTs) through remote or technical attacks on social media make it increasingly difficult to protect your business. McAfee® Application Control helps you overcome the risk of attacks and keep your business safe and efficient. Utilize flexible product lines and innovative security features such as regional and global reputation intelligence, real-time behavioral analysis, and automated endpoint immunity, McAfee's solution immediately stops attack APTs without requiring attack signature or management updates. If you are particularly concerned about 0 day threats, take a closer look at McAfee Application Control
The main features of the solution McAfee Application Control: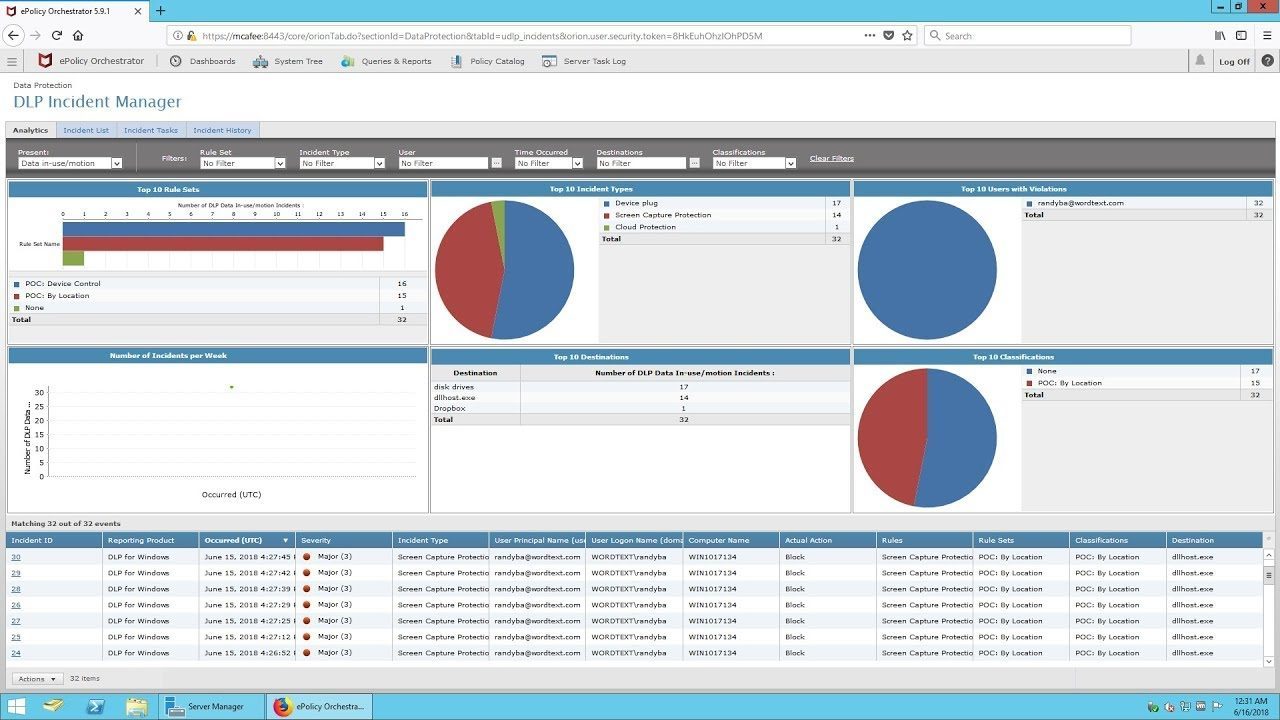 Protection against zero-day attacks and APTs without attack signature updates:
Take advantage of the McAfee Global Threat Intelligence and the McAfee Threat Intelligence Exchange to deliver information about the global and regional reputations of files and applications.
Increase security and optimize your costs with flexible whitelisting listings by automatically accepting new software added through your trusted channels.
Efficient application access control with McAfee® ePolicy Orchestrator® software (McAfee ePO ™), a centralized platform for managing McAfee security solutions
Minimize patch cycles through secure licensing lists and advanced memory protection
Keep the system current with the latest fixes from reliable up-to-date sources
Execute control on connected or disconnected servers, virtual machines, terminals, stationary devices such as point-of-sale terminals and legacy systems like Microsoft Windows XP
Allows new applications to be based on application review or self-approval to continually improve work
Maintain user productivity and server efficiency with a low operating solution
Easily protect old systems and invest in modern technology
INFORMATION SOLUTIONS PROVIDER: