Your job is to keep your organization safe from cyberattacks.
But parsing through increasing amounts of log data across disparate systems and cloud applications can leave major gaps in visibility throughout the environment. Prioritizing threats may become an overwhelming task when strapped with little resources. So how do you elevate securing your organization to the next level? You need to inspire and encourage a security-first mindset across the enterprise. To do so, your team must implement a resilient and adaptable security strategy that builds confidence and board-level support to scale your threat detection and response. No pressure, right? Luckily, there is a holistic solution that can provide your security operations center (SOC) quick time to value and measurable return on investment. Here's how LogRhythm can help.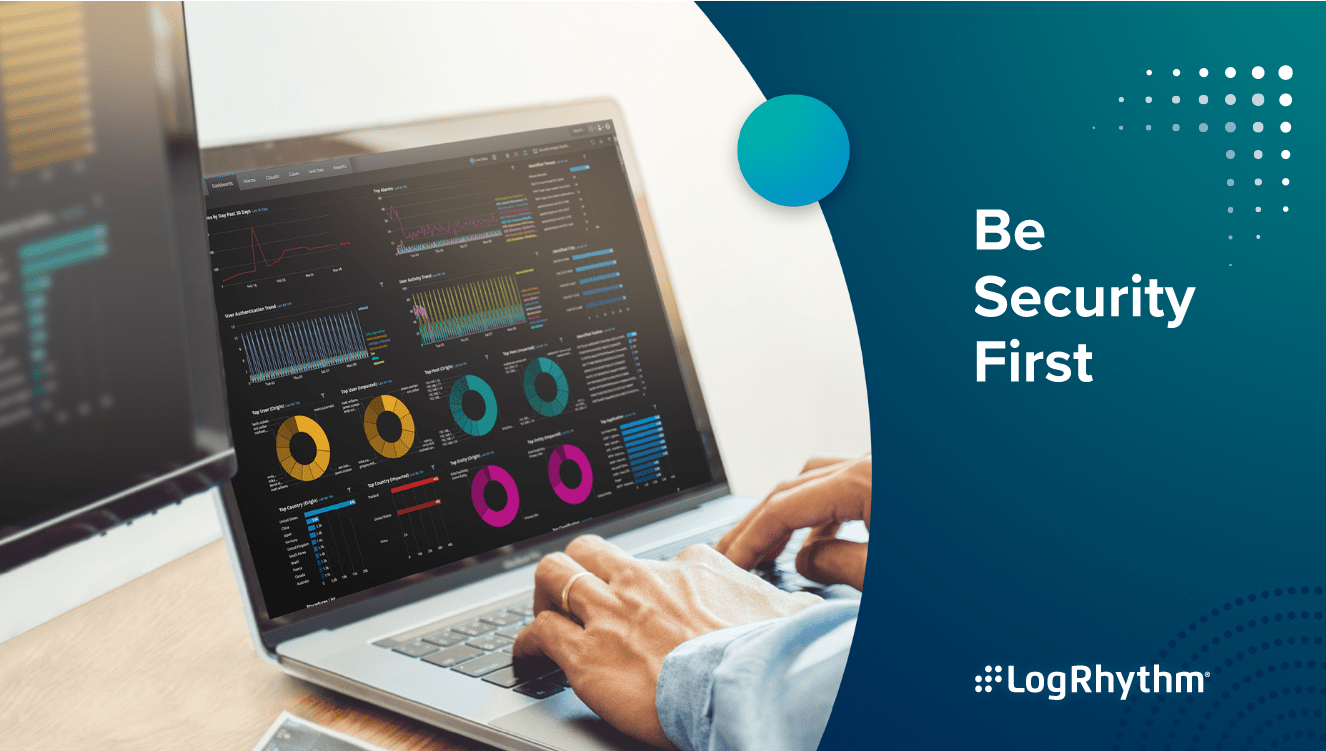 Detect threats earlier and faster than ever before.
When it comes to stopping threats, seconds matter. We built the LogRhythm UI for speed and efficiency. LogRhythm enables you to surface threats, search through log data, make decisions, collaborate, and respond to security incidents faster than ever before. Through machine learning and scenario-based analytics, LogRhythm surfaces emerging threats as they occur so your team can act fast.
Do more with the resources you have in place today.
Focus on detecting and responding to threats instead of spending your valuable time maintaining, caring for, and feeding your SIEM. LogRhythm includes a library of continuously updated data processing content and threat scenarios, so your team won't have to spend time writing scripts, building rules, and creating reports. With greater flexibility, your team can customize and tailor it to meet the unique needs of your organization.
Gain deep visibility across your network.
Through its security operations and analytics capabilities, the LogRhythm NextGen SIEM Platform eliminates blind spots across the enterprise, giving you complete visibility into your IT and OT environments. LogRhythm collects data from physical, virtual, and cloud sources to ensure that you always know what's happening on your network. You'll spot and catch every anomaly and threat — enabling you to successfully keep your business safe from cyberattacks.
Prove reduced risk to your board.
Your board needs to feel confident in your team's ability to identify and stop threats and keep the company's reputation and critical assets secure. And you need the board to continue to invest in your security programs. With reports that illustrate the types of threats you face and your team's detection and response trendlines, you'llbe able to readily demonstrate your team's value.
Build for today. Scale for tomorrow.
The amount of data your team is responsible for protecting is large and is growing rapidly. It's important to know that your investment will easily flex to meet your future needs. The LogRhythm platform scales to massive data volumes while delivering high performance and streamlined administration — reducing your overall operating cost