Industrial IoT
Industrial IoT là gì?
Industrial IoT là một mạng chia sẻ dữ liệu giữa các máy vật lý và thiết bị kỹ thuật số. (Kết nối giữa người với máy, máy với máy)
Các công ty sử dụng nền tảng IIoT để truy cập, giám sát, phân tích và hành động một cách an toàn trên dữ liệu của họ theo những cách mới. Internet of Things công nghiệp có thể biến đổi doanh nghiệp của bạn theo những cách sâu sắc từ cách bạn thiết kế và sản xuất sản phẩm, đến cách bạn tạo ra giá trị và thu hút khách hàng.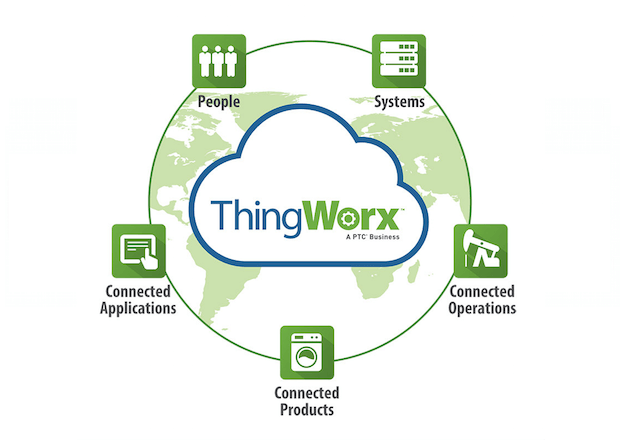 Sản Phẩm Industrial IoT
Nền tảng ThingWorx IIoT của PTC được thiết kế để phát triển nhanh chóng các giải pháp IoT công nghiệp, với khả năng mở rộng quy mô an toàn từ cloud to Edge.
Thingworx: Vui lòng xem thêm tại https://www.ptc.com/en/resources/iiot/product-brief/thingworx-platform
THÔNG TIN HÃNG PHÂN PHỐI GIẢI PHÁP: